10 cool apps for iPhone you shouldn't miss (Part 2)
---
4. Pacifica stress relief iPhone application
Pacifica is a beautifully designed and easy to use iPhone stress relief with tools created by psychologists to help users deal with stress, anxiety, depression and health issues.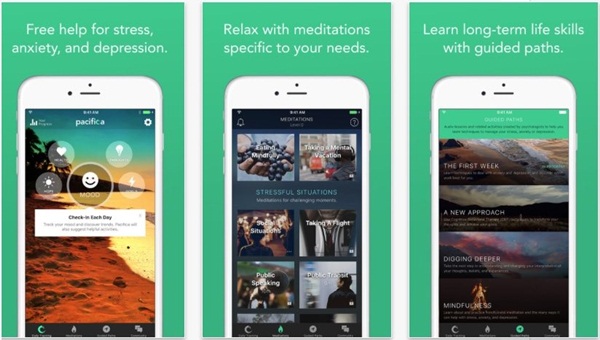 Based on cognitive behavioral therapy and other principles, the app includes songs, relaxing sounds, mood monitoring, journaling, and more. 
While the app is free to download and trial, for unlimited access to all app features, you'll need to purchase a subscription with prices starting at $ 5.99. la a month.
5. SoundCloud – Great app for the world's leading iPhone
SoundCloud is iPhone app to listen to music interface, extremely simple design as well as helping the user in an optimal way possible eg interactive system is very simple. The one-touch interface allows you to play music, as well as pause, or skip tracks you don't like. And especially the music album that you love will be in the same place, making it easy to find your favorite songs to listen to.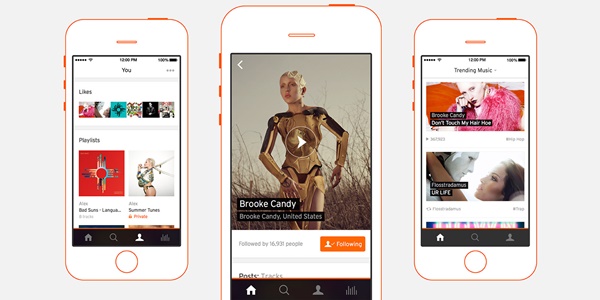 If you are using an iPhone and iPad feel compelled to download music then SoundCloud is an extremely great application for you. Do not hesitate any longer that you don't immediately download this wonderful SoundCloud application for your mobile phone. For you to get great tunes from all over the world.
6. Typiora
Typiora helps you a lot in inputting. What interests me about the app is the ability to delete text by pressing the delete button then drag to the left to be able to delete a long piece of text, but if you drag too much, you can still move your hand backwards. back to the right to recover what has been deleted. Moving the cursor is the same, you just need to hold your hand in the space position, then move to the two sides to be able to move to the position you want.
The application also allows you to change the settings right on the interface by clicking on the gear image at the top of the keyboard. You can have many options such as changing the default font set or downloading additional keyboard skins to decorate the device.