YouTube changes how channels are verified
---
YouTube is changing the account verification program policy for content creators on the platform, making it difficult for emerging channels to "tick" next to their channel names. The standards are becoming more and more rigorous.
---
YouTube's current system allows any channel with more than 100,000 followers to be verified. However, from now on, the video-sharing site will focus on providing ticks for channels that "really need to be verified," the company representative said. This group of people includes longtime YouTubers, musicians, singers, comedians, and several other groups.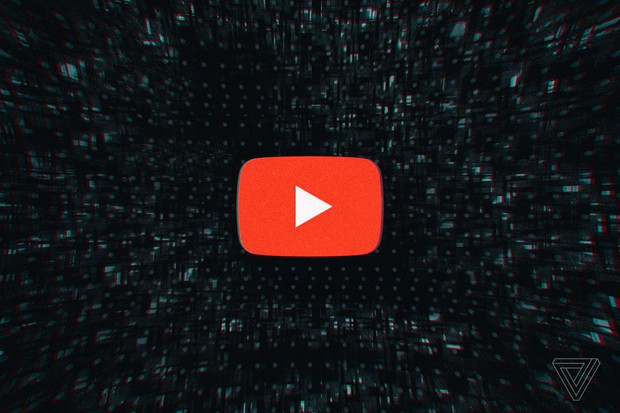 The account verification program is extremely important to the work of content creators. Once verified, the creators' content will appear in the "Recommendations" section when users search for something. Channels that do not meet the new YouTube criteria will be subject to verification verification starting today. Content creators will be allowed to "appeal" YouTube's decision to "remove the mark" from now until the new policy officially takes effect in the second half of October.
Verification is also one of the ways to help express the "position" of content creators in the YouTube community. The "tick" next to the channel name is one of the proof that this channel is one of the "prominent members" in the community. The loss of traces can be frustrating for many creators – especially in the context that more and more people are expressing frustration at the way YouTube "treats" the user community. This new rule on account verification is one of YouTube's latest moves to more effectively manage search results and suggestions – one of the areas that YouTube has faced quite a lot of criticism over time recently. Company executives say YouTube is working to make sure the site's algorithm can recommend "authentic", correct and reliable content from reputable content creators, especially in some sensitive areas.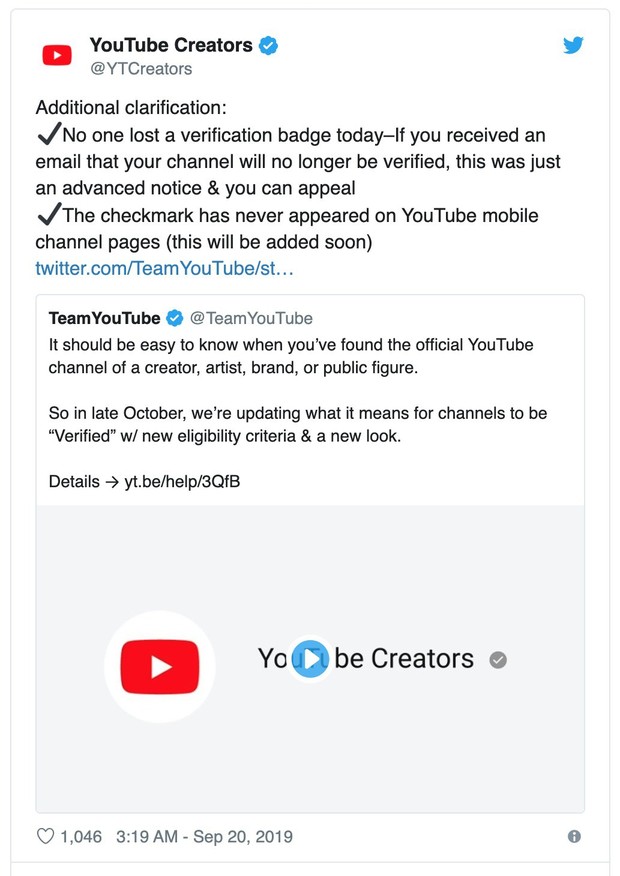 According to the new press release, the YouTube operating team itself will approve each request individually for verification. Channels that meet the new condition do not need to re-register "verification marks" because the system will automatically grant them.
YouTube also emphasizes that currently the mobile version of the YouTube page does not display any verification marks, and therefore the use of YouTubers using mobile interface images to reflect is unfounded. YouTube also says it will add this in the future. "We changed the policy to help users determine exactly which YouTube channel of the creator they are looking for", the YouTube representative posted a message on Twitter. "Please note that with or without the badge, you are always an important part of the YouTube community."